Front Page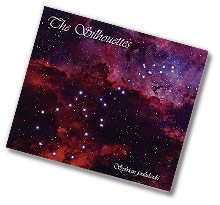 The Silhouettes has recorded a new Christmas single which includes an instro version of Sylvian Joululaulu. This song has been chosen twice the best Christmas song by the Finns (the first time was in the 1960s and the second time in 2002). Very limited edition was produced for promotional purposes for radio stations (CD-R). As a Christmas offer, You can get this rarity recording free of charge if You order both album releases of The Silhouettes during the ongoing December. The offer is valid only as long as we have these particular items in the stock (We will remove this special offer from the web-pages as soon as we run out of stock). Youtube link.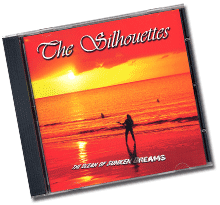 Excerpts from reviews on The Ocean of Sunken Dreams (published in 2010):
"Rautalanka surf, a combination that seldom works, but The Silhouettes have pretty much dialed it in." (Phil Dirt, Reverbcentral).


"Judging by their second album, it's also 11 great surf instrumentals, ranging from a great cover of Harlem Nocturne to originals like Guanche by Hank Marvin-insprired lead guitarist Eero Patari."
(Dan Forte, Vintage Guitar).

"On this showing the band have matured considerably – just take a listen to "Harlem Nocturne" which is nothing short of magnificent just about the best version of this instrumental classic we've ever heard. Lots of different things happening in a superlative arrangement. In fact, it's the arranging side that stands up on this album so much. You'd expect "Falling Leaves" to be ballad – it's not it's nicely uptempo. You'd expect Shadows clone sound all through – it's not – listen to the mighty surf tones a la Dick Dale on "Surfin' with the Sharks". There's a lot of that delightful Rautalanka guitar and crisp drumming and bass underneath which adds a lot. Far and away the group's best album yet." **** Dave Peckett in New Gandy Dancer, Iss. 95 (November 2010).

"Turning to the covers, Falling Leaves and Night Bird are a stirring rautalanka pieces, strong on rhythm and melody and with beautiful echo lead sound. Andalucia (The Breeze and I) may be a very familiar tune but The Silhouettes have given it a sparkling new arrangement that enables the listener to enjoy it afresh – I love it…The seven minutes of Eero's Post Scriptum finds him further exploring the lush sound and feel engendered in Harlem Nocturne and is a fitting finale to an album that has plenty of variety but hangs together very well indeed and will have a broad appeal." – Alan Taylor in Pipeline, Iss. 85 (Spring 2011).

Please find also a review on web pages of The Continental Magazine (written by the editor of CM Sean Berry):
http://www.doublecrownrecords.com/2010/12/22/top-ten-surf-instrumental-rock-releases-of-2010/

The Silhouettes also appreciates Your feedback. We have re-opened our multilingual guestbook for that purpose.

Vote for your favorite track of The Ocean of Sunken Dreams.